Minerva Arts Center presents…Ivy+Bean, The Musical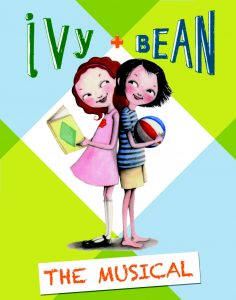 Based on the Books by: Annie Barrows
Come meet quiet Ivy, who has amazing ideas, and outgoing Bean, who loves to put ideas into action. In this lively musical based on the best-selling book series, an unlikely friendship between the two second-grade heroines blossoms into hilarious escapades that get the whole Pancake Court neighborhood in on the fun!
Ages 6 and up.
Workshop fee: $325
For more information, email us at info@minveraartscenter.org
Auditions

: October 13th, 3pm-6pm
Rehearsals:
October
15th, 1pm-5pm
21st, 12pm-5pm
22nd 1pm-5pm
28th, 12pm-5pm
29th 1pm-5pm
November
4th, 12pm-5pm
5th 1pm-5pm
11th 12pm-5pm
12th, 1pm-5pm
16th: TBD
Show Dates:

November 17th, 7pm, November 18th 2pm, 7pm.
---
Registration for our Fall workshop has closed. If you are interested in late registration, please email us at info@minervaartscenter.org