Jennifer Howard (Teaching Artist / Executive Director)
Jennifer was a student of Minerva Stage in the 90's and began working for Minerva Stage Summer workshops in 2000.  Jennifer also Produced OPCAF (Original Playwright, Choreography and Artists Festival) and SIFF (Student Independent Film Festival), Directed the McCann Musicals, and Assisted with the Mt Greylock Middle School productions for several years for Minerva. She has taught Minerva programming to students in the greater Boston area and was Artistic Director for OnStage School of Performing Arts in Charlotte, NC (2013 – 2016). Jennifer has also worked as a freelance Director, Stage Manager, and Lighting Designer for various community and professional theater companies, including Main Street Stage, Company One, Underground Railway Theater, and Central Square Theatre.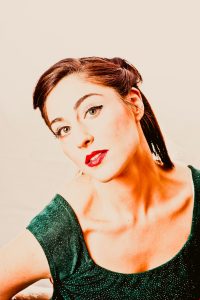 Nicole Rizzo (Teaching Artist / Choreographer)
Nicole is a Berkshire native, who pursued her ambitions in dance and theatre at Circle in the Square Theatre Conservatory in NYC. While in New York, she worked off-Broadway as a dancer in a variety of shows. She took part in the Fringe Festival's "Wanted Ex-Cheerleaders" featured in The New York Times and worked under the ICM agency to pursue further work in commercials and film. During her time in Los Angeles, she appeared in TV shows and independent movies including "Kenmore Ave" which was featured at the Sundance Film Festival. Nicole was honored to choreograph and dance for the legendary Pointer Sisters at the Royal Venue, a benefit for the City of Hope Foundation held at the The Henry Fonda Music Box Theatre in Los Angeles. Nicole currently is founder and artistic director of "Gypsy Lane Cabaret & Company." She also spends her time as a freelance choreographer, director and teaching artist for Drury High School, Berkshire School and Mt. Greylock Regional School District. She is thrilled to be teaching for Minerva Arts Center!
Cassandra Vallieres (Teaching Artist / MAC Treasures Manager)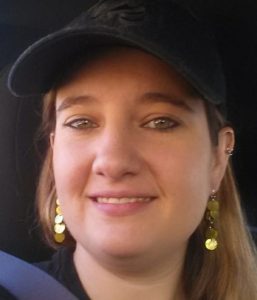 Cassandra first met Minerva when she was cast as Sandy in Grease her senior year of high school (2008). Prior to that she was in three other productions during her middle school career that sparked her passion for theatrical arts (Joseph and the Amazing Technical Dream Coat, The Music Man, and The King and I). Cassandra has performed in numerous Minerva productions, including every Little to Big Presentation! In addition to being a talented actor and vocalist, she has taken on many technical roles for Minerva over the years including Stage Managing Wizard of Oz (2009), Sound Design for Marcus is Walking (2009), Lighting Design for Waiting for Godot (2010), Scenic Design for The Lion King (2013), and Hair and Makeup Design for The Hobbit (2014). Cassandra is a skilled Makeup Artist, including creation of bald caps, beards, and prosthetics for shows such as The Hobbit, Nightmare Before Christmas, and Shrek. She made her Directorial debut in 2015 with Harry Potter, and has Directed several Minerva productions since. She is looking forward to the many more adventures she will have with Minerva!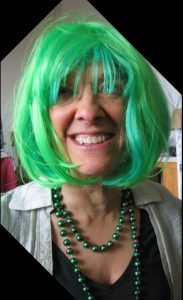 Laurie Brenner (Teaching Artist / Music Director)
Christopher Beaulieu (Teaching Artist / Fight Choreographer) is an educator and artist with over 25 years of experience facilitating Community Building programs all over t
he world. His belief is that what matters most to our communities is the level of effort, risk, and communication we are willing to put into them is in direct correlation with what we get out of them. The investigation of how we process our experiences with one another is key to our outcomes. Complacency is poison to our systems and so we must stand with a clear point of view and understand the necessity of observing any given situation without judgement or opinion. Training: Shakespeare & Company, Dell Arte International, Society of American Fight Directors, Pilobolus, and Creatively Independent.
Kathy O'Mara (Teaching Artist / Founder, Minerva Stage)